i Series Brookyln
The BMW i models.
BMW i stands for a comprehensive and ground-breaking concept for sustainable mobility. It represents visionary electric vehicles and mobility services, inspiring design and a new understanding of premium that is strongly defined by sustainability. Meet BMW's all-new innovative vehicles: the all-electric BMW i3, a locally emission-free car for city driving that is sustainably designed, and the BMW i8, the most progressive sports car.
The BMW i represents not only performance and luxury, but an environmentally friendly concept for mobility. Launched in 2014 with two pilot models, the "i" brand has already carved out a niche, and forged a new definition of what sustainable premium driving should mean.
The BMW i3 and i8 each use unique and innovative technology to convey their mission of being the most sustainable vehicles in their burgeoning class. With a hybrid powertrain consisting of a gas engine and electric motor, impressive power numbers, as well as fuel economy, can be attained.
The same can be said of the i3 city car's driving dynamics. With its low-slung battery pack, with superlative range and charge time, the car handles the way you'd expect of a BMW performance car. Its lightweight body also contributes to the drive, with surprising power and nimbleness.
BMW i fashions its interiors out of post-consumer and recyclable fibers. Everything from the seats to the upholstery all meet the standards of luxury while ensuring they don't impact the environment in the long run. Even chassis and powertrain components are recyclable, so BMW i's vehicles are eco-friendly during, and after its natural life.
To learn more about the BMW i models we offer, contact us at our Bay Ridge showroom in Brooklyn, NY, and we'll answer any questions you may have.
BMW i3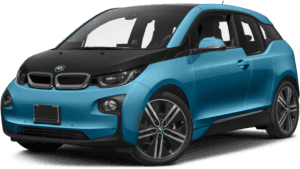 Electric and electrifying – the BMW i3 redefines mobility: with its visionary design and innovative BMW eDrive transmission, it's the sustainably designed vehicle for everyday urban use.
BMW i8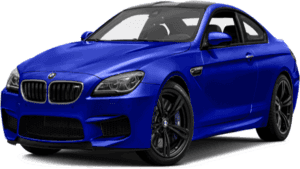 The BMW i8 combines the performance of a sports car with the consumption of a compact car. It boasts impressive efficiency and sustainability. A plug-in hybrid that offers an extraordinarily dynamic driving experience – with extremely low consumption and CO2 emissions.
Drivers shopping in the luxury segment don't just crave luxury, style, and performance, but also innovation. While BMW has no shortage of all four, they offer a particular breed of the latter with their new i brand of city and performance-geared hybrid models.
For many, the prevalent image of hybrids and all-electric vehicles is that they're made specifically for city driving. With BMW i, which boasts both a sports car and a city car, that perception is handily shattered by the dynamic driving experience and unmatched sustainability both models bring to the table.
The BMW i3, the Bavarian automaker's all-electric city model, offers a fantastic driving experience with an eco-conscious mindset. Constructed of premium quality sustainable components, and boasting an 81 mile range and 3.5 hour charge time, you're in for a sustainable ride that doesn't skimp on the level of luxury BMW is known for.
If you're looking for a hybrid-electric sports car that stands out and boasts impressive power, the BMW i8 is superlative. Its design blends performance and super car looks, backed up by 357 horsepower, 420 lb-ft of torque, and a charge time of only an hour and a half. In short, it's an inordinate sports car that succeeds at being anything but ordinary.
Would you like to learn more about BMW's latest vehicles? Our Brooklyn, NY dealership, situated in Bay Ridge, would love to fill you in on the details. Contact us today.